Software Development Portfolio

Recent projects of Palm Beach Database include:
Major Banking Firm – New York, NY
2008-2009: Proprietary database systems design.



Habitat for Humanity International – Atlanta, GA

Adelphia Communications – West Palm Beach, FL
PBDB converted Adelphia's West Palm Beach Call Center database from Access-only, to an Access-front/SQL back-end system. The new client application was bundled with the Access 2002 runtime, for royalty-free deployment to over 300 users.
http://www.adelphia.com/

The Southwest Network – Phoenix, AZ
PBDB developed a custom Access front-end/SQL back-end system, for the processing and validation of mental health care-related insurance claims. This HIPAA-compatible application imports hundreds of thousands of records weekly, and outputs approved payment reports for delivery to the various health care providers.
http://www.southwestnetwork.org/

Xspand, Inc. – Morristown, NJ
Xspand manages delinquent receivables for municipal governments throughout the county. We developed an Access/SQL application called 'Bluehound' which manages this process. Bluehound manages each step of the receivable's life-cycle from creation to disposition.
Xspand has been certified a 'Select Servicer' through Standard & Poors (S & P) the last 4 years. This requires adherence to strict system requirements and routine external audits. Bluehound contains strict business rules which adhere to these requirements and has a comprehensive reporting package capable of communicating everything S&P and various auditors need 'on demand'.
Most recently, PBDB developed a tablet-based Access database solution for Xspand, which is now used in the field for reviewing and assessing properties, with integrated photo capture and GPS features.
http://www.xspand.com/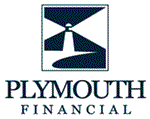 Plymouth Financial Company – Morristown, NJ
Developed Access front-end/SQL back-end system, to manage the purchasing, servicing, and collection of hundreds of millions of dollars in delinquent tax liens, purchased at auction by Plymouth. The application also manages the process whereby Plymouth assumes property ownership of over-extended delinquencies. Current number of networked users is approximately 75, with at least 20 users connecting from remote locations.


Insurance Archaeology Group – New York, NY
Developed an Access front-end/SQL back-end solution, capable of tracking and reporting on the historical insurance coverage of large companies. Web-based versions are offered, and setup CDs optionally deliver the Access runtime, and/or the SQL desktop engine.
http://www.iagltd.com/

Crown Jewels Marketing – Chelsea, MA / Fresno, CA
Designed custom Access/SQL application for large trucking/dispatch company. The system now handles all their daily business activities from entering load and delivery information, to month-end reporting. Software integrates with PC Miler Web Services for distances, routing and maps. Allows their customers web-based access to order information and delivery status, through an ASP front-end, which utilizes SQL Reporting Services.
http://www.crownjewelsne.com/

BCT, Inc – Ft. Lauderdale, FL
BCT (Business Cards Tomorrow) is a wholesale printer to the printing industry itself. Outfits such as Kinko's rely upon BCT's volume printing services to fulfill their orders. PBDB developed the Access database, which is currently in use by over 100 BCT franchise print shops throughout the US. Our "E-Commerce" software streamlines their ordering process, maintains an inventory of all layouts printed, and interfaces with their online ordering system.
http://www.bct-net.com/

Travis and Company – Sudbery, MA
Travis and Company is one of the country's premier executive placement companies. Professional Researchers around the country working for Travis are all able to connect to a web-based SQL solution, developed by PBDB, to log all correspondence with their candidates. The Access front-end can link a variety of resume formats to a candidate's records, and upload these files to the web, centralizing all data and documentation for the firm.
http://www.travisandcompany.com/
Hood and Sons Auction – Delray Beach, FL
Created a custom Access solution to manage and run their Estate and Antiques auctions. Due to popular demand, an off-the-shelf version was created for Hood and Sons, by Palm Beach Database, and this software is now in use by hundreds of auction houses and charitable organizations throughout the world.
http://www.hoodauction.com/